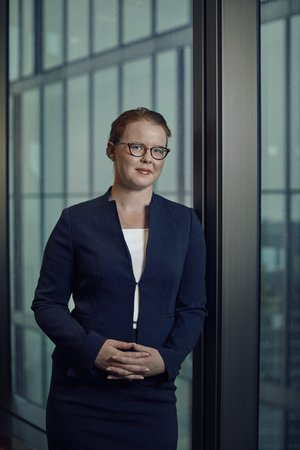 Contact
Telephone: 07 3339 3620
Mobile: 0448 111 932
Email: joconnor@qldbar.asn.au
Year of appointment as barrister: 2015
Areas of Practice
Administrative
Appellate
Banking & Finance
Bankruptcy & Insolvency
Commercial
Contract
Equity & Trusts
Inquests, Commissions of Inquiry & Statutory Tribunals
Mining, Energy & Resources
Property
Trade Practices & Competition
Biography
Julia O'Connor has a commercial practice, with particular expertise in mining, energy & resources, competition & consumer law, corporations law, commercial property and insolvency. She has appeared led and unled in both state and federal jurisdictions at trial and appellate level.
Julia also has experience in the specialist jurisdiction of the Queensland Land Court and Land Appeal Court. She has appeared in a number of complex mining and environmental objection proceedings as well as mining compensation and financial assurance proceedings. From 2016 to 2017, Julia appeared as Counsel for the Department of Environment and Heritage Protection (as it was then known) in the largest mining and environmental objections proceedings in Australian history, the New Acland Land Court proceedings.
In addition to her commercial practice, Julia has experience as Counsel in commissions of inquiry. In 2015, Julia appeared with Counsel Assisting in the Grantham Floods Commission of Inquiry and from 2015 to 2016, Julia appeared as Junior Counsel representing a party in the Royal Commission into Institutional Responses to Child Sexual Abuse.
Before being called to the Bar, Julia worked as a Special Counsel in the commercial litigation group of a large mid-tier firm. Her prior experience includes more than 8 years as a solicitor specialising in the practice of complex commercial disputes.
Julia holds a Bachelor of Laws (Hons.) and a Bachelor of Commerce from Bond University as well as a Graduate Diploma in Legal Practice from Queensland University of Technology.