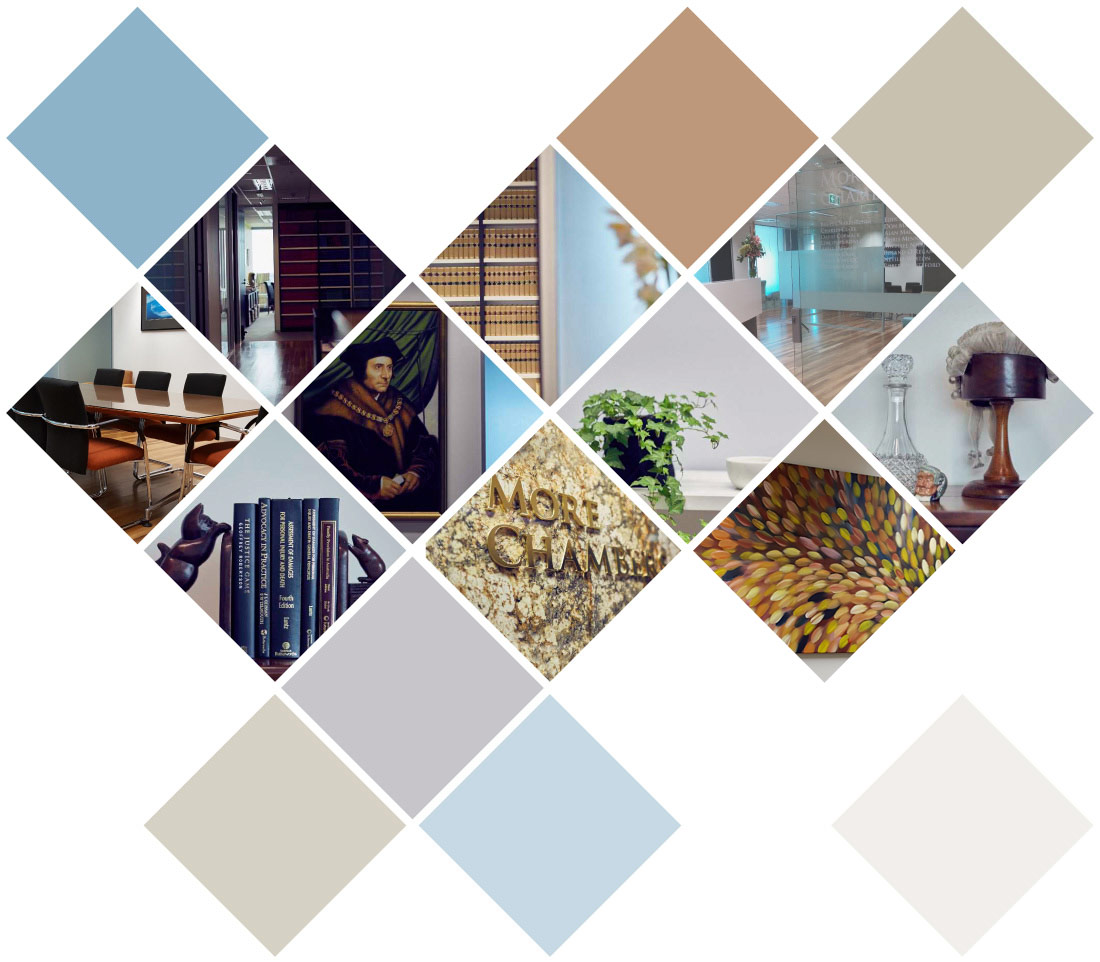 WELCOME TO MORE CHAMBERS
More Chambers is named for Sir Thomas More who became a barrister in 1501 and was knighted in 1521 after an exemplary career in both parliament and in the law.
More Chambers Pty Ltd was established in 1970 and at that time consisted of 7 practising barristers.  Over the intervening years the chambers has grown to 15 barristers today and is one of the most well respected Chambers in Brisbane.  The range of experience of our members spans some 37 years in a vast variety of areas of practice and we have various experts in their respective fields.  We are centrally located in Brisbane's Court precinct in Santos Place, Turbot Street.
More Chambers also has a significant number of distinguished alumni including many who have accepted judicial appointments.