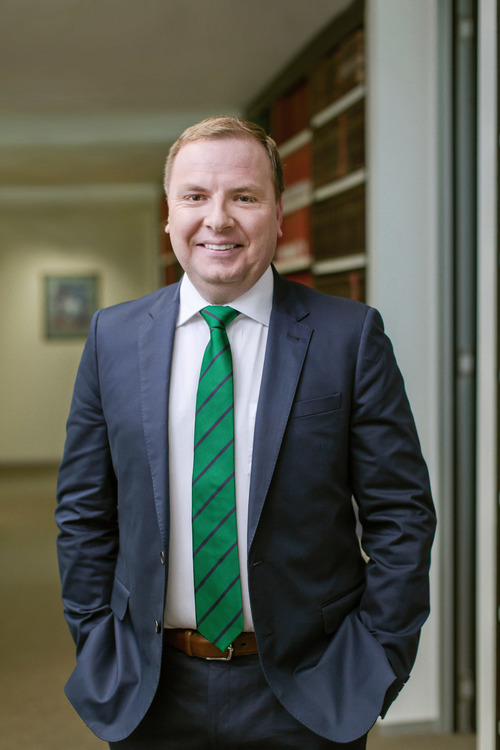 Contact
Telephone: 07 3339 3606
Facsimile: 07 3236 2720
Mobile: 0430 345 320
Email: benmcmillan@morechambers.com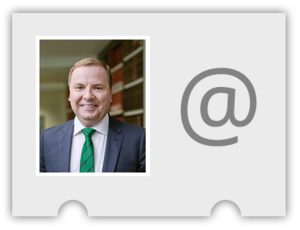 Year of appointment as barrister: 2006
Areas of Practice
Appellate
Administrative
Alternative Dispute Resolution
Child Protection
Criminal
Industrial & Employment
Inquests, Commissions of Inquiry & Parliamentary Inquiries
Work Health & Safety
Workers Compensation
Biography
Ben is a barrister and nationally accredited mediator. He has a busy and multi-jurisdictional practice at the bar, specialising in government and regulatory matters including judicial and administrative review proceedings; civil litigation involving goverment entities; coronial inquests; commissions of inquiry; prosecutions and appeals.  He also has a substantial practice in workplace relations and safety matters, including workers' compensation proceedings and appeals.
Ben has extensive experience appearing in and advising clients in relation to Royal Commissions; Commissions of Inquiry and inquisitorial processes.  From 2016 to 2017, he was Counsel Assisting the Queensland Parliamentary inquiry Into Coal Workers' Pneumoconiosis ("Black Lung" disease).  He appeared  as counsel (acting for the State of Queensland) in the Royal Commission Into Institutional Responses to Child Sexual Abuse and in the Queensland Organised Crime Commission of Inquiry.  He also appeared as Counsel in the Barrett Adolescent Centre Commission of Inquiry and "Operation Belcarra" public hearings conducted by the Crime and Corruption Commission.
Ben was first called to the bar in 2006 after working as a prosecutor in the Office of the Commonwealth DPP and as a Judge's Associate in the Supreme Court of Queensland.  He has held senior public sector roles at the Legal Services Commission and Crown Law, where he was appointed Assistant Crown Solicitor.
In addition to his trial practice, Ben is frequently briefed to conduct appeals, alone and as junior to Senior or Queen's Counsel in civil, industrial and criminal jurisdictions.
Ben is an approved provider under the Queensland Government Whole of Government Legal Panel Arrangement for Barristers and the Commonwealth Government Legal Services Panel arrangements.  He is a member of the Workers' Compensation Regulator Panel of Barristers.
As a mediator, Ben primarily assists clients in the areas of commercial and business disputes and industrial/employment disputes.
Selected Published Cases and Reports
Mathews v Cooper & Ors [2017] QCA 322
Report No. 2, 55th Parliament, Black lung white lies: Inquiry into the re-identification of Coal Workers' Pneumoconiosis in Queensland
Report No. 3, 55th Parliament, A Mine Safety and Health Authority for Queensland, including the committee's exposure draft Mine Safety and Health Authority Bill 2017
GRC Crown Law v Mathews; Mathews v Corporation of the Synod of the Diocese of Brisbane [2017] QSC 064
Royal Commission Into Institutional Responses to Child Sexual Abuse: Report of Case Study 41 – Institutional responses to allegations of the sexual abuse of children with disability – May 2017
Royal Commission Into Institutional Responses to Child Sexual Abuse: Report of Case Study 34 – The response of Brisbane Grammar School and St Paul's School to allegations of child sexual abuse – January 2017
Royal Commission Into Institutional Responses to Child Sexual Abuse: Report of Case Study 29 – The response of the Jehovah's Witnesses and Watchtower Bible and Tract Society of Australia Ltd to allegations of child sexual abuse  – October 2016
Santos Ltd v Simon Blackwood (Workers' Compensation Regulator) [2016] QIRC 067
Barrett Adolescent Centre Commission of Inquiry: Report – June 2016
Royal Commission Into Institutional Responses to Child Sexual Abuse: Report of Case Study 26 – The response of the Sisters of Mercy, the Catholic Diocese of Rockhampton and the Queensland Government to allegations of child sexual abuse at St Joseph's Orphanage, Neerkol  – March 2016
Millar v Right to Information and Privacy Unit, Public Safety Business Agency [2016] QSC 206
Claremont Holdings Pty Ltd v The Chief Executive of the Department of Housing and Public Works [2015] QSC 349
Queensland Organised Crime Commission of Inquiry: Report – October 2015
Loria v Maritime Safety Queensland (Department of Transport and Main Roads) & Anor [2014] QCAT 406
Legal Services Commissioner v King [2013] QCAT 260
Re- [SUPPRESSED] [2013] QSC 334
Legal Services Commissioner v CBD [2012] QCA 69
R v Santos & Ors [2011] QDC 001
R v Santos & Ors [2011] QDC 254
Legal Services Commissioner v Dempsey [2010] QCA 197
Legal Services Commissioner v Madden (No 2) [2009] 1 Qd R 149
Legal Services Commissioner v Voll [2008] QCA 29